This post contains affiliate links, but ALL opinions - however nerdy - are mine and I am writing this of my own volition.  Also this post contains a bunch of poorly lit iPhone pics.  You've been warned.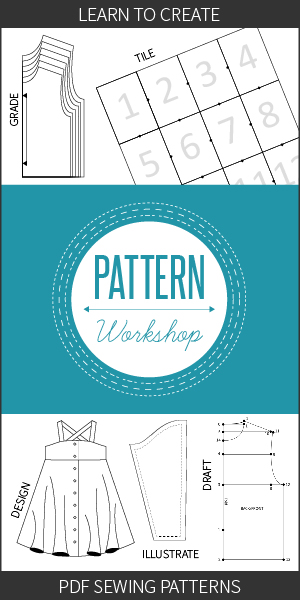 A little over a year ago I entered Lauren's
Pattern Workshop
course with the intention of seeing if her methods would work using
Inkscape
vs the Adobe Creative Cloud products used in her class.  It is well known that there are several successful PDF pattern designers that use or have used Inkscape, but I was curious about the tips and tricks Lauren mentions in the course and whether or not they would translate.  Fast forward, and although I am just now finishing this post I can say with confidence that almost everything taught in
Creating PDF Patterns from Sketch to Sale
is doable without Illustrator and the course is absolutely worth taking if you are considering digital pattern drafting.  
Don't worry..... I'll get to that "almost" in just a minute.